Fashion Trends
Introducing the Louis Vuitton Tropical Journey Collection. This limited edition collection is part of the brand'sSpring/Summer 2016 Collection. It features three new colorful prints. These three prints are the Monogram Jungle(also known as Palm Dots) which features palm trees and oasis that comes in two color combinations – Palm Sugar Pin/Coquelicot and Palm Poppy/Denim; Monogram Vernis Jungle – made of Monogram Vernis with animal inspired dots in vibrant colors and Monogram Bay which is the Monogram Canvas with the Chain Flower Print and comes in Poppy/Rose Ballerine color.
The collection includes Louis Vuitton's signature handbags such as Neverfull, Speedy and Keepall bags. Also included in the collection are wallets and small leather goods, shoes, as well as, travel accessories like Cosmetic Pouch and Toiletry Pouch.
** Prices will be updated as soon as it becomes available.
Style & Price
| Style | Price |
| --- | --- |
| Louis Vuitton Monogram Jungle Neverfull MM Bag | $1,750.00 (USD) |
| Louis Vuitton Monogram Jungle Speedy 30 Bag | $1,370.00 (USD) |
| Louis Vuitton Monogram Jungle Backpack PM Bag | $2,050.00 (USD) |
| Louis Vuitton Monogram Jungle Keepall Bandouliere Bag | TBD |
| Louis Vuitton Monogram Jungle Toiletry Pouch Bag | TBD |
| Louis Vuitton Monogram Jungle Cosmetic Pouch Bag | TBD |
| Louis Vuitton Monogram Vernis Jungle Alma BB Bag | $2,120.00 (USD) |
| Louis Vuitton Monogram Bay Neverfull MM Bag | $1,750.00 (USD) |
| Louis Vuitton Monogram Bay Speedy 30 Bag | $1,370.00 (USD) |
Gallery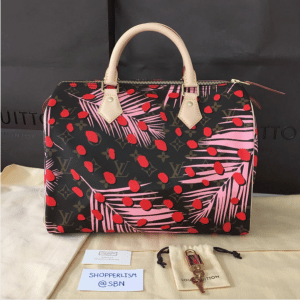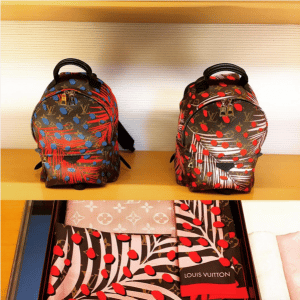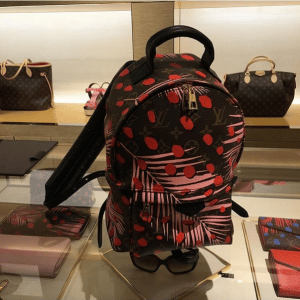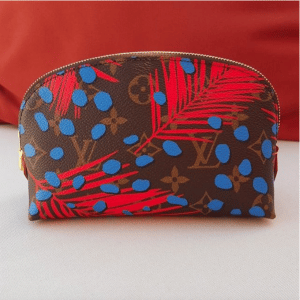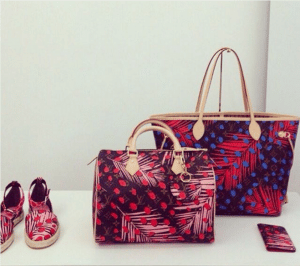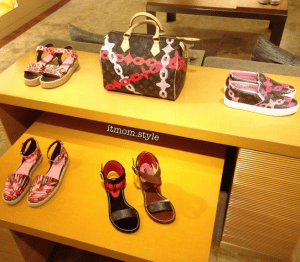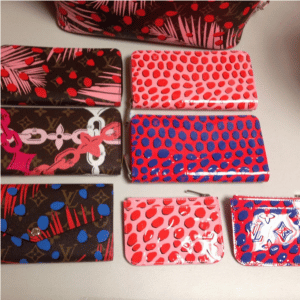 Tag: Louis Vuitton Tropical Journey
Fashion Trends
Presenting the Louis Vuitton Lockme Backpack Bag. This is a new addition to the Lockme line which is part of Louis Vuitton's Spring/Summer 2016 Collection. The Backpack also features the signature LV twist lock closure as see on on the other Lockme bags. It includes a top handle for hand carry. The Louis Vuitton Lockme Backpack is available in three colors, Noir, Poppy and Denim/Creme.
Style, Price & Size
| Style | Price | Size |
| --- | --- | --- |
| Louis Vuitton Lockme Backpack Bag | $2,910.00 (USD) | 11″ x 8.7″ x 5.1″ |
Gallery
Fashion Trends
IMAGE: LOUIS VUITON
No, I didn't forget. As promised earlier, here's an update on the Louis Vuitton America's Cup collection post I did a couple of weeks ago. And while I only sneaked you a couple of pieces the last time, this time round I promise a fuller line-up, along with its prices in SGD. The full collection launches proper in Singapore on 1 April 2016, which also means you better wait list with your LV SA like stat if you really want anything.
Created specially to commemorate Louis Vuitton's longest standing partnership with the America's Cup that has spanned 33 years, this special capsule collection is said to be available in stores till the end of the year, but knowing how things sell these days, especially with this collection being really nice, my only piece of advise is this. If you see something you like, just buy it now instead of regretting on missing out on it later. Really.
So what can you expect for this collection? Besides the Regatta Whale Lock*, theWaterline Key Boat Holder and the PF Slender Damier Cobalt Regatta that you saw in the first post (click here to have another look) which are priced at SGD395, SGD415and SGD800 respectively, let's tackle (get it, get it, sailing, fishing, nevermind… ) the items in the montage above.
Counter clockwise from top left we've got the Pochette Jour GM Damier Cobalt Regatta(SGD1100), the Marine Anchor Cufflinks (SGD765 a pair), the PF Brazza Pochette Damier Cobalt Regatta (SGD1100), the Pochette iPhone Cordon Damier Cobalt Regatta**(SGD810), the Regatta Buoy Key Holder (SGD590), and last but not least, the Waterline Whale Key Holder (SGD410).
IMAGE: LOUIS VUITON
Then there are bags, and there are many many bags in this collection, from a Keepall 'painted' with the same V in the 3 colours (Blue/Red/White) to a pair of backpacks, a couple of messengers and even a duffle inspired by those sailors of yore used to carry. And then there are these, the Pegase Legere Damier Cobalt Regatta (SGD5500) and theMonogram Macassar Steamer Regatta, one of the few things I really love but sadly won't be available in Singapore.
IMAGE: LOUIS VUITTON
Like I mentioned earlier, this collection is really extensive, and here are more SLGs for your kind consideration. From the Organiser De Poche Damier Cobalt Regatta(SGD570) to the Porte Carte Cordon Damier Cobalt Regatta (SGD490), there's even theZippy Organiser Damier Cobalt Regatta (SGD1540) for those who like their wallets big and erm, organised.
IMAGE: LOUIS VUITTON
Rounding up the accessories we've got the Waterline Knife Key Holder (SGD1600), theRegatta Compass Bag Charm (SGD1200) and the Regatta Illustre Key Holder (SGD350), which pretty much sums up all the pretty, dangly things from this capsule collection. Besides these, you'll also find RTW from tees to windbreakers and shorts to shoes including sneaker and slides, the selection just goes on and on.
Fashion Trends
Fashion Trends
French fashion power house Louis Vuitton recently unveiled its Pre-Fall 2016 Bag Collection and everyone's going gaga over its latest bag designs. With the overwhelming response from the public, these pre-fall bags will surely be a hit among bag lovers and LV fans and will sell like hot pancakes without a doubt.
Artistic director Nicolas Ghesquière stays true to his vision for the LV woman by clearly reaffirming it with his newest collection that features a touch of neo-classicism, sportswear and dream adventure, which are the three focal themes for the said collection. As shown from the official photos released, the LV women sport color-block, parachute skirts and balloon shaped clothing with leg of mutton sleeves finished with sleek platform lace-up boots paired with the most coveted LV bags. The latest LV pre-fall collection also gives prominence to 12 looks with six of them showcasing the luxury brand's newest handbags.
These bags include the City Steamer, Twist and the Petite Malle. The City Steamer is sure to steam the streets as it comes in new colors such as the Black and White with blue handle and Black with red piping. The Twist on the other hand is showcased in cutting-edge studs while the Petite Malle bag is seen sporting a camouflage pattern.
Fashion Trends
Conquer the streets of Manhattan, Los Angeles, Paris, Milan, Tokyo, Seoul, and all the other major thriving cities in the world with this ultra chic and trendy drawstring bag from fashion powerhouse Louis Vuitton. Impress the crowd as you walk and strut your fashionable stuff as if you're one of those glamorous high maintenance models in a star-studded fashion week runway. Be the center of attention with your trendsetting outfit coupled and complemented by this LV drawstring bag. What makes it perfect is the fact that you can use this bag wherever and whenever.
Go to the office with this gem of a bag and they will see you as a cute school girl turned office girl who knows how to be fashionable in the corporate world. Better yet, why not use it as you travel abroad and as you hop in and out of trains? People will definitely love your designer drawstring bag. Wanted to go to the gym but doesn't have enough time to go home and change? Stop getting stressed for this LV bag can work as your gym bag as well. What more can you ask for?
Tag: Louis Vuitton Bag Drawstring CHIC
Categories

New Posts

Hot Posts